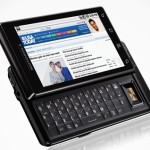 I am convinced that the mobile web offers some of real estate's most exciting opportunities in the next 5-10 years.
Some of the ideas I'm about to share are certainly not the "show me some case studies" type, but most great opportunities are best identified early, no? And as is the case with all impactful technologies, those companies that identify and take advantage of that potential sooner than their competitors, have an advantage. They gain critical "trial-and-error" wisdom that will take their competitors years to learn.
Check out my posts from September and November of 2008 for a primer on my thoughts about Mobile Marketing for New Homes and Home Builder Mobile Marketing with Google. Below I'd like to hash out what I see as the next step (not that, as an industry, we've taken the first one yet.)
What we're just beginning to see is the power of the Internet, combined with location specific relevance, combined with mobility, combined with personal recommendations. Yes, all of this has taken off with a game by the name of Foursquare.

For those of you not familiar with Foursquare, I encourage you to check out their website and even sign-up to play – I was excited when the game was finally made available in my hometown of Baltimore. The short explanation – Foursquare is a game where users who register (for free) use their mobile phones to "check-in" at any location/business to which they travel – gas station, coffee shop, deli, school, etc. Players are rewarded for check-ins based on volume, frequency, and consistency. After regular check-ins at a particular location, a user may be awarded the status of "Mayor." For example, a Foursquare player may carry the title of "Mayor of Starbucks – East & Main" or "Mayor of BP Gasoline – Downtown." Players are also connected to their friends, getting to see where their friends have traveled, and even receive notes and recommendations left by their friends.
Why should any business care about Foursquare?
First, Foursquare is building a very reliable local directory. I'm sure more than a handful of people have been frustrated with local business directories online. Foursquare is using its players to build an accurate database of local business and is using the GPS data from their phones to help.
Second, Foursquare players are "early adopters," meaning they tend to be early users of new technology, and have a lot to do with a product's evolution into the mainstream. This also means that they have a high likelihood to be influencers within their social circle; i.e. other people go to them for advice.
Third, Businesses can identify loyal customers. Most businesses would like to think they know all their regulars, but for many, it's not realistic. Businesses can identify those regular patrons and reward them. Many businesses in popular Foursquare cities, like New York, already offer discounts and specials to whomever has been crowned "Mayor" of their establishment – Click here for a sample. What better way to reward customer loyalty, and encourage others to visit more?
Fourth, Research. Where do people go after they leave your business? What competitors are growing/shrinking their popularity? What else do people do around or near your business?
And if those aren't good enough…
It seamlessly integrates with Twitter and Facebook making it easy for people to tell all their friends where they are, too.
Two great places to learn more about how businesses are using foursqaure:
foursquare.com – Great samples, and the company has made a commitment to provide data to businesses in the future – Like web analytics for real life… Truly, this could develop into the online-to-offline traffic connection we've been wishing for since the dawn of the Internet.
Robert Scoble – In a recent blog post he shared quite a few examples of how businesses are using Foursquare. Its more tech and less business, but a great read.
So what does all of this mean for home builders and real estate?
Lets look at the key features of the game/service:
We've given consumers a fun tool that encourages them to log the places they've visited.
We've got a tool that employs geo-location to suggest new places to its users.
We've got a tool that encourages its users to leave "tips" (aka reviews at times) for their friends.
Below are just a handful of ideas:
1. A "Parade of Homes" where users would check-in at each model using Foursquare. Reward participants for checking in at all the models on the tour, and encourage them to leave "tips" for future visitors. A little while ago I projected that within 18 months, somebody will do this. I'd love to see it happen sooner.
2. What about organizing a Realtor tour? Encourage agents to visit your models on a tour, or simply encourage them to "check-in" at your models more often (with clients preferably).
3. Reward your regulars. Identify the agents who visit more than one of your communities.
4. Partner with a local business and offering their "check-ins" some type of bonus to stop over for a model tour.
But wait… there's more
Foursquare recently announced it released an API (Application Programming Interface) – a way for other companies to build on top of its service. This means that almost any company who can think of a creative or useful way to use Foursquare's service, can now integrate the data into another system. When announcing the release of its API, Foursquare shared that an integration is already under way with the Layar browser for Android powered mobile phones and iPhones. Not familiar with how cool Layar is? You can see an example video here. Mashable.com also has a nice write up on why this API is big news.
Waste of time?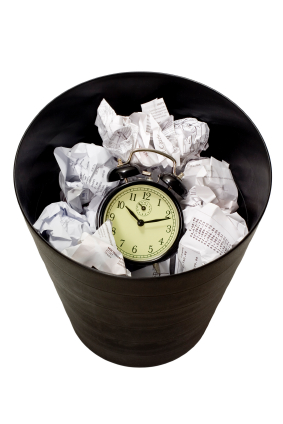 Foursquare has been called a waste of time by some. How many remember when the Internet was called a waste of time? I still hear that from some people today.
Some of the thoughts I shared above use Foursqaure as the basis for the idea, but it may not actually be Foursquare that is eventually used to accomplish them. Like many tech startups, they can be bought in an instant, or their technology duplicated by someone with a better twist. With the release of its API, Foursquare has empowered a new world of possibilities. The eventual tool the home builder and real estate world embraces may not even look like Foursquare.
Who knows, maybe there'll be a white label Foursquare solution available to Home Builders Associations, Property Management Companies, and Multiple Listing Services?
Most of this is a bit far out (not the concept, but the timeline). I don't expect to see something like this for a while (maybe 3-6 months in an urban market), but I see amazing possibilities here.
What model home couldn't use more traffic? What model home doesn't want more visits from influencers in the community? What home builder isn't trying to attract and identify active Realtors?
So, what are your thoughts? Waste of time, or real potential? I'd love to hear from you below.